New & Notable Titles in Accounting & Financial Reporting
These featured books are only a small selection from our extensive range. If there's another book you're interested in, you can browse our website, send us an email, or call 02 9385 6689 (business hours) and we'll be happy to help.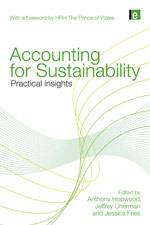 Accounting for Sustainability - Practical Insights
Anthony Hopwood, Jeffrey Unerman, & Jessica Fries
If businesses and other organizations are to meet the many and complex challenges of sustainable development, they willl need to embed sustainability considerations into their decision-making and reporting. The translation of this aspiration into effective action is often inhibited by the lack of systems and procedures that take sustainability into account. Accounting for Sustainability: Practical Insights will help organizations to address these issues.
See even more of our featured Accounting & Financial Reporting titles here.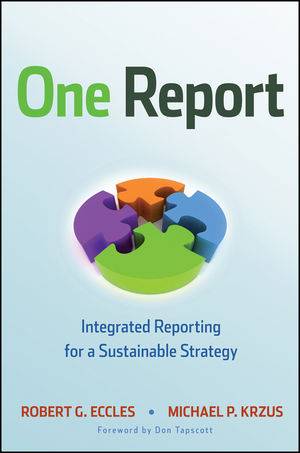 One Report - Integrated Reporting for a Sustainable Strategy
Robert G. Eccles & Michael P. Krzus
Winner of the 2010 PROSE Award for Best Business, Finance, & Management Book, One Report refers to an emerging trend in business taking place throughout the world where companies are going beyond separate reports for financial and nonfinancial (e.g., corporate social responsibility or sustainability) results and integrating both into a single integrated report. At the same time, they are also leveraging the Internet to provide more detailed results to all of their stakeholders and for improving their level of dialogue and engagement with them. Providing best practice examples from companies around the world, One Report shows how integrated reporting adds tremendous value to the company and all of its stakeholders, including shareholders, and also ultimately contributes to a sustainable society.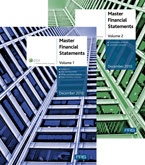 Master Financial Statements - Volumes 1 & 2
Financial Reporting Specialists
Master Financial Statements will assist accounting professionals in the preparation of upcoming financial statements and will become an invaluable resource every financial reporting period.

Published in December & June each year, Master Financial Statements is a practical, clear resource and offers an adoptable format for financial statements for a range of entities, focusing on how to disclose rather than why to disclose.

Key features of this publication are: a practical, clear and adoptable format; a focus on how to disclose rather than why disclosure is required; 20 different entity examples, with commentary discretely contained in appendixes; cross-references to original source literature (such as AASB) with appendixes; consistent in format & content from example to example;and, fully compliant with the new and revised Accounting Standards.