New & Notable Titles in Business Strategy
These featured books are only a small selection from our extensive range. If there's another book you're interested in, you can browse our website, send us an email, or call 02 9385 6689 (business hours) and we'll be happy to help.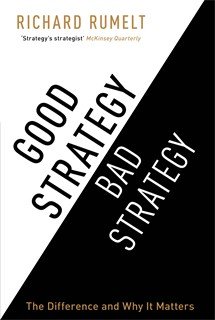 Good Strategy/Bad Strategy
Richard Rumelt
Described by McKinsey Quarterly as "strategy's strategist", Richard Rumelt is acknowledged by many as one of the world's most influential thinkers on strategy and management. In Good Strategy/Bad Strategy - The Difference and Why it Matters, Rumelt draws on business, non-profit and military affairs to engender original and pragmatic ideas to provide structured, intelligent thinking about business. He debunks elements of "bad strategy", and awakens an understanding of "good strategy". he shows that a good strategy is a specific and coherent response to the obstacles to progress. Rumelt argues that the heart of a good strategy is insight into the hidden power in a situation, and into an appropriate response. And, he shows how this insight can be cultivated.
See even more of our featured Business Strategy titles here.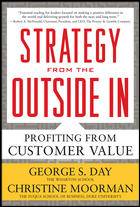 Strategy from the Outside In
George S. Day & Christine Moorman
Inside-out thinking distracts companies from the core purpose of a business: to create and serve customers. Fulfilling that purpose can be done only by approaching strategy from the outside in. In this refreshing look at creating enduring business value, two business school professors from The Wharton School and The Fuqua School of Business, Duke University, challenge you to shift your perspective. They demonstrate that companies that adopt and keep an outside-in view focused on customer value have grown revenue, profit, and shareholder value through both boom and bust business cycles. Applying years of research, George S. Day and Christine Moorman illustrate that an outside-in view requires constant vigilance and focus on four customer value imperatives.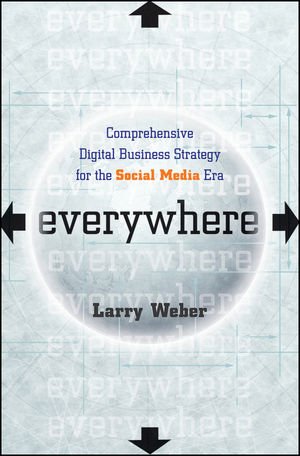 Everywhere - Comprehensive Digital Business Strategy for the Social Media Era
Larry Weber
Everywhere explains how to put your digital strategy at the centre of how your organization communicates, operates, organizes itself, and creates value.
Develop a comprehensive digital strategy for your organization and put your online business strategy at the center of your customer's experience, and at the heart of everything you do.
Larry Weber's W2 Group is helping companies like Sony, IBM, Harvard Pilgrim Health Care, and the government of Rwanda, craft new online business strategies.