search
by ISBN or Title Keywords.
New in store
News & Events
You are invited to celebrate the launch of: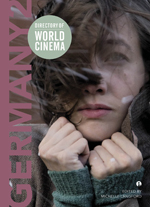 The Directory of Word Cinema - Germany 2, edited by Michelle Langford
Tuesday 8th April, 6pm
Goethe-Institut Sydney
90 Ocean St Woollahra
Building on the material presented in the first instalment of the Directory of World Cinema: Germany, this volume explores a range of compelling and sometimes surprising German films
Following the official launch, Michelle will be joined by Dr Andrea Bandhauer (University of Sydney) and Mr Mark Steven (UNSW Australia) for a panel discussion on German cinema, past, present and future. The launch takes place amidst the Audi Festival of German Films and is proudly supported by the Goethe-Institit, Australien.
Michelle Langford is a Senior Lecturer in Film Studies in the School of the Arts and Media, UNSW